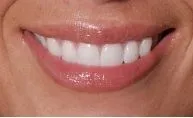 Over time our teeth begin to weaken and become more susceptible to problems such as decay, cracks, discoloration and others. If you feel your smile isn't what it once was, crowns can help you recover your smile. If your dentist notices that a tooth is decayed or seems weakened/cracked a crown may be necessary to make sure that there are no additional problems with the tooth. In cases like this a filling or bonding will not be sufficient.
Crowns can be made from porcelain, porcelain fused to metal, or a full gold crown. To maintain a natural look and feel a porcelain finished crown is best, as it can be matched to the shade of your other teeth. This will allow it to blend in and appear just like one of your natural teeth.
The process of installing a crown at our office takes only one visit. Using our CEREC and CAD/CAM technology, we prepare the tooth for a crown as is traditionally done. Then, instead of a cumbersome putty impression and a temporary that you need to use for two weeks, we simply take a few digital pictures with our intraoral camera. Those images are sent directly to a CAD/CAM software program where Dr. Snyder designs the size and shape of the crown right in front of your eyes. This process takes about 10 minutes. After the design, a solid piece of porcelain of the correct shade is loaded into our CEREC milling device. You can then watch as the CEREC milling unit carves your custom fit, porcelain crown right before your eyes. We then hand polish and cement your restoration. We cure the cement for the crown, so when you leave our office, your tooth is permanently fixed with a porcelain restoration that you may eat and drink on right away.
This entire process from getting numb to shaping the tooth to digital images to final crown takes about 1 and 1/2 hours start to finish!